Online Private Yoga and Ayurveda Training
I have been offering the Private Yoga Trainings and Ayurveda Consultations online and over the phone since twelve years with great success. To shift from one-on-on in person to a one-on-one over Phone, Skype or Zoom was originally born out of a necessity. I had moved to Los Angeles but most of my students and clients still lived in the Bay Area and in New York City. They wanted to continue working with me and so I offered Ayurvedic Initial Consultations, Follow-up visits and Ayurveda Yoga therapy classes over phone and later over Skype. The benefits of the program and the learning curve in students and clients were the same, so I continued to work with students this way.
Over the years I have moved from California back to Vienna and from Vienna to our new home close to the city of Salzburg. Also students have moved away or started to travel and wanted to continue their trainings or consultations with me. The online Skype sessions allowed us to continue working together on the same level of professionalism and with no interruption and even more regularity. Online sessions have not only proven to have the same benefits as a private class or consultation in person but students and I have noticed several benefits:
Benefits of private online yoga: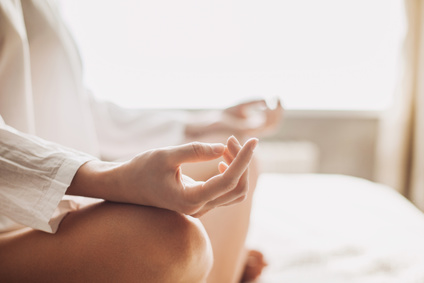 The same resonance and connection between student and teacher can be felt and experienced.
The same material can be taught, practiced and experienced.
As teacher I can not only see and talk to a student or client over Skype but because of my long-term experience I can also feel what is going on in a student's body and mind.
Therefore I can give the same kind of verbal adjustments and cues in both – a Yoga class setting and in an Ayurveda consultation setting. I can tune into a student's momentary state and need as well over Skype or over phone/ Whats App/ Face time as if a students would be with me in person.
Additional benefits of private online yoga classes:
No in-person contact necessary.
You save time since you can do it from home or your office.
You can easily fit it into the day, anytime it is convenient for you and can also schedule early morning or late evening classes.
It is not limited to a certain location.
The student /client and I don't have to be in the same city or even in the same country at the same time.
Rescheduling to a different time or day within 48h prior to the arranged appointment is possible. In case of an unexpected change (accident, longer work hours, children not in bed yet, etc.) it is possible to start class a bit later without loosing valuable class time or money.
You save money since you don't have to pay for transportation and can schedule shorter classes or consultations.
You can practice Yoga in your own space – physically and spiritually –without the impressions of another place and person.
You can stay in a deep relaxation or meditation or with your notes and thoughts after the one-line class or consultation as long as you like and without having to talk or see anyone afterwards.
Less distraction, more focus, more actual practice time.
Without the additional time needed to get changed, settle into a new environment and talk with each other, the same class can be taught in less time and with more concentration.
Talks, prayers, chants and meditations can be more profound over the phone or Skype because you are actually physically alone as you go through a healing and learn process while still being guided and supported in the same way as in a-in-person sessions. (macht das Sinn?)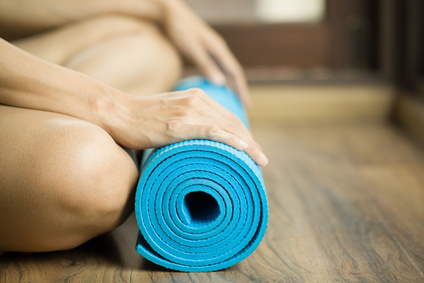 This is how it is done:
Step I: Connecting
You send me an email and let me know what you need and are looking for.
I send you the link to a short online questionnaire that you fill out
Step II: First one-line Class – Getting to know each other
If I think that I can help you, we set up a date and time for your first private online Ayurveda Yoga class via Skype or any other provider.
This first class or consultation will already be tailored to your individual needs and will give us a chance to get to know each other.
You will receive a handout or/and recording from our class for your home practice.
Prize of this first class/ consultation: 180,- Euros
The prize of this first class can be deducted from the full private Ayurveda Yoga training-program.
Step III: Individual Yoga and Ayurveda Program
4.) If we both see that we can work well together and you would like to begin with the online private Ayurveda Yoga training, I will propose an individually tailored training program that will give you the results you look for in the best, fastest and most systematic way. All classes will be online.